A team from Aitch Group entered the Prudential London-Surrey 100 in 2015 to support our Breast Cancer Trials Work.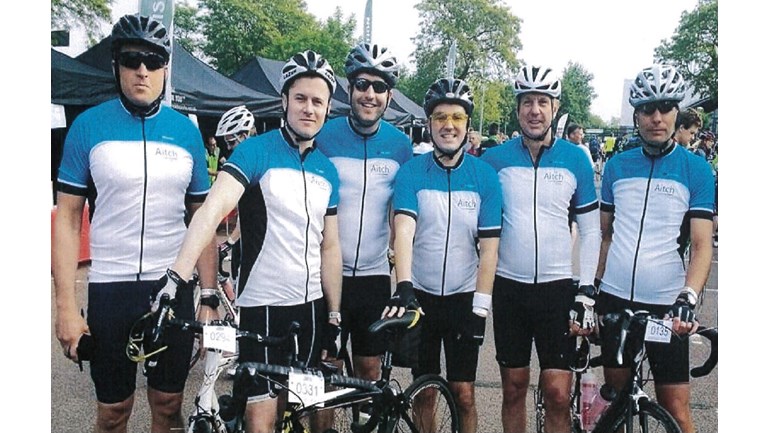 Of last year's ride, Alex Rodda, Land Director for Aitch and one of the riders said: 'Well we did it! Team Aitch completed the Prudential 100 London-Surrey cycle ride in beautiful weather, unlike last year's very wet tropical storm. Four of us from the office - myself, Troy O'Rourke, Tom Doe and our Chairman, Henry Smith - completed in times ranging from 5hrs 15 to 9hrs 11 (with a certain person opting to stop along the way in the likes of McDonalds in Knightsbridge and a pub in Oxshot!)
'Thanks to everyone's generosity, we managed to hit our target of raising £5,000 for Breast Cancer research and I was able to spend an hour with the Epping hospital team in Green Park at the end listening to the tremendous work they do year on year - the majority of which is funded from donations from events like this one.